How to Increase your Restaurant Revenue using Restaurant Management System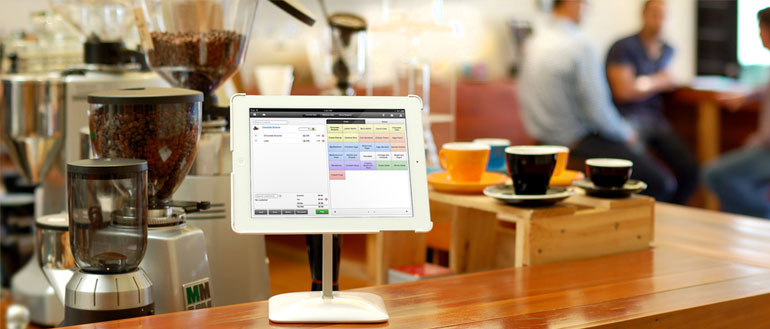 All restaurant Operators knows that putting money in the right Restaurant Management System is one of the most trickiest and important investment you will make for your restaurant's success. There are several factors that should be considered while selecting your Restaurant Management Software, flexibility and features of the system, user-friendly for your staff, cost of the product etc.
By implementing Restaurant Management System, you could automate the operating of your restaurant which results in faster service, increased table turnover and satisfied guest, which in turn Increases your revenue.
With its implementation, you need only smaller amount of staff that earlier, Reduce man hour spend on usual routines like ordering, billing, Order supplying queue etc.
You will get a clearer description of the incomes, expenses, profit and losses occurring at the restaurant, Easy management of Inventory and stock etc.
Ozone RMS – RESTAURANT MANAGEMENT SYSTEM
Ozone RMS is a web-based, interactive and client-specific restaurant management software developed by Oman-based Ozone United Company LLC, Leading IT Company in Oman. This software helps restaurant owners in managing routine tasks smoothly and save time. Unlike other RMS software, each module of Ozone restaurant management system in Oman is feature rich, enabling maximum automation and providing in-depth reports into restaurant functioning. The comprehensive capabilities of Ozone RMS frees restaurant staff from mundane tasks and let them focus on providing more personalized service to diners. It enables restaurant owners to smoothly run day-to-day operations, boost efficiency right from the time of order to the handling of accounts.
By implementing an automated restaurant management system, you will be able to improve efficiency and boost business productivity. You can routinely offer your customers the excellent service by monitoring each of the essential aspects of your restaurant operation via RMS software. In this manner, your customers will count on your services and thereby bringing more profits to your business. Keep in mind that the resulting capability in efficiently managing day-to-day needs and avoiding problems, will going to reflect your personal expectations for a well-run restaurant business.
Features You Can Expect from Ozone RMS
Point of Sale
Table Layout and Reservation
Accounts Receivable
Integrated Guest History
Hand-Held Order Taking
Materials Management
Remote KOT/BOT Printing
Food & Beverage Costing
Controlled Production Cost
Access reports (cashier report, sales by item, ledger balance, cost centre consumption summary, daily transaction check list for recipes, receipt register, aging summary, cost report by kitchen, recipe check-list)
Reduced Revenue Leakage
Increased Automation For Faster Service
Optimized use of Manpower
Increased Customer Delight
Ozone RMS can Cut Expenses and Save Time
If you are looking for an alternative way for cutting unnecessary costs and save time for focusing on your core business activities for boosting revenue from your restaurant business then Ozone United, Website Designing Company in Oman, restaurant management system software can help you in fulfilling your needs and requirements. You can consult with our experts if you are interested in knowing more about Ozone RMS software.
---